If you haven't been following my posts this week, you should probably go back and check out the other posts I made on the subject of marketing on the Internet using videos.
This post I'm going to cover what types of software that you should buy in order to create high quality videos for your Internet marketing efforts. In my last post I hit on the idea of teaching your prospects something of real value in your videos, rather than using your videos to merely sell them something.
Personally, I think that's the way to go, and that's what I've been doing.
The great news is you don't need real high-end video software or equipment to create a good video quality video. Most of the small video cameras on the market today mounted on a sturdy tripod is all you need in a camera.
I used to do wedding videography, and what I was told at the onset of starting my business is that the main reason to have a huge camera with all the bells and whistles on it was so that the client would see it and think you were professional.
I'm not saying that there aren't really great wedding videographers out there that don't really need that type of equipment. There are some truly incredible videographers that Hollywood sized projects. They are also very expensive to hire too.
But for creating an instructional or marketing video, a decent video camera that you can buy at Best Buy, Amazon or Costco will easily fill the bill. You can very easily get a great camera for this for under $500 if you so desire.
The other recommendation I would make (if you can afford it) is to pick up some cheap clip on microphones that'll hook up to your camera. Now, once again, you can still make great videos without that stuff. I made one once without a pickup mic and it came out OK.
Another recommendation I would make is to get some cheap tele-prompting software. This is software that you can use to have your script scroll up your computer screen so you can read it while looking directly at your camera.
I usually mount my camera right behind my laptop so that when I face the camera my scripts scrolls upward and I can read it while looking at the camera.
Here is a clip I made without using a clip on mic and using the software I just told you about.
I'm reading from a computer screen while looking directly at the camera:
The Type of Software That You'll Need
I usually use two software programs: Sony Vegas Pro and Camtasia. Sony Vegas is great because it gives you excellent production quality editing at a relatively inexpensive price. There are also other Sony Vegas editing products for around $100, but Vegas is still a good deal for around $300.
There is a learning curve using Vegas, and there are one or two books that
I've used as a reference for it. Actually, what I usually do is surf around YouTube to find videos on what I'm trying to specifically learn on Vegas. There's tons of videos on YouTube about Vegas however, you'll have to go through a bunch of poorly made videos in order to find a good one that gets to the point and explains things clearly.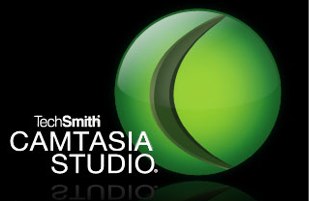 The other software program that I mentioned was Camtasia. Camtasia is screen capturing software and it records what you are doing on your computer screen for instructional purposes.
However, everyone uses Camtasia even marketers use it to get their message
out. You can get a copy of Camtasia for about $200 and I recommend that if you start making videos and you can only afford one of these programs, Camtasia is the one I would buy.
Here is an example of what Camtasia can do:
Instructional Photoshop Video
In my next Blog Post, I'm going to show you the proper way to structure your videos so that your customers and clients can really get some value out of what you have to offer and come to know you as a source of information they can know and trust.
"When it Comes to High-Response Copy - I've Got Your Back!"